10 ways to turn impulse shopping into sales
Originally published to GoDaddy's U.S. blog, this impulse shopping post was republished to the Australia blog on 22 October 2021.
Impulse shopping is a phenomenon among digital consumers that's only increased as we continue to stay at home, glued to our screens.
You've likely experienced this scenario: you're on your tablet or laptop and perhaps get distracted by an ad. Next thing you know, you're considering buying a fun new item — because why not?
The COVID-19 outbreak is expected to drive e-commerce sales at a compound annual growth rate (CAGR) of 10.3% through 2024.
E-commerce businesses can increase revenue by designing websites that cater to impulse shoppers, especially around the busy holiday season.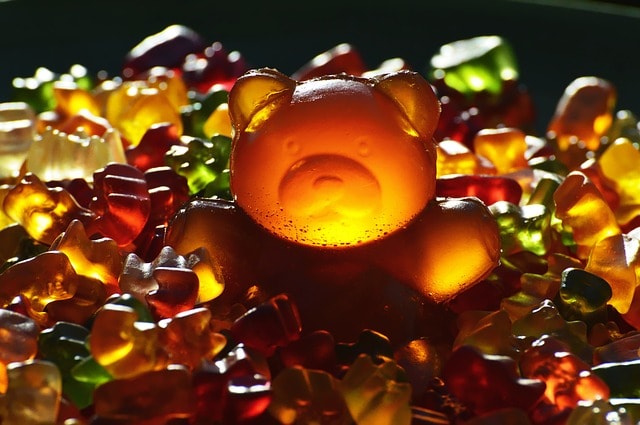 10 tactics to turn impulse shopping into quick sales
Use the following actionable strategies to make it easy for impulse shoppers to navigate and buy from your website.
Keep it simple.
Highlight your best-selling products.
Plan for impulse shoppers on mobile.
Use humor to engage shoppers.
Make the checkout process a breeze.
Offer different payment options.
Secure your website.
Consider targeted promotions.
Test your site for ease of use.
Offer free returns.
Grab your favorite holiday beverage and let's dive in!
1. Keep it simple
Here's a popular web design tip, but all the truer when dealing with impulse shoppers — keep your site simple.
Make your product pages easy to understand by getting rid of any unnecessary content.
Keep the focus on the most valuable information for consumers, like robust product descriptions.
Consider using a show/hide or accordion function so that site visitors can access further details should they want them. This will remove distractions and create a minimalist product page.
Once a shopper lands on their potential purchase, make sure your call-to-action (CTA) is clear as day. People need to know how to buy — try for almost too obvious. Your CTA should use unambiguous terms like "Add to Cart" or "Get it now." This isn't the time for trying to include clever phrases on your purchase button (we'll touch more on humor later).
Remember, impulse shopping is fickle. Keeping your product pages and CTA clear and concise will ensure shoppers won't second guess their purchase.
Related: Holiday marketing tips for busy retailers
2. Highlight your best-selling products
When optimizing your site for impulse shoppers, you want to create an effortless flow. If you're an established e-commerce retailer, you likely know which of your products are best sellers and why.
Make it easy for distracted shoppers and highlight top-sellers on your home page, landing pages, or even via gift guides.
Remember, you want to close a sale, so stick with the hits.
However a potential customer found your page, especially if they're multitasking, they want to quickly find what they came for, not be confused by different options.
For example, if you're an organic candy retailer and impulse shoppers found you through a targeted Facebook ad, they want to see the products featured in the ad. Save the new vegan candles you're testing out for another page of your website. Now is not the time to pitch unknown, unrelated or new products.
3. Plan for impulse shoppers on mobile
We have all heard it before — everyone is shopping on their phones nowadays, so if your site isn't mobile-optimized, you're losing out.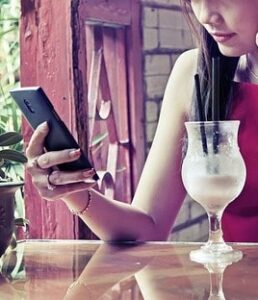 Recent stats from Google show that 80% of smartphone users are more likely to purchase from companies with mobile sites or apps that help them easily answer their questions.
To make sure your site is mobile-friendly, use Google's free testing tool or simply pull up your site on a smartphone. Make sure each page displays correctly (not distorted), loads quickly and that your mobile checkout is as seamless as the desktop version.
Editor's note: Does your business website look bad on a smartphone? Build a mobile-friendly site with GoDaddy's Online Store Builder (truly no tech skills needed!) or let the pros at GoDaddy build one for you.
4. Use humor to engage shoppers
When done correctly, humor sells. Especially with our current climate, we can all benefit from a little levity. Use this to your advantage and inject some humor into your e-commerce site to connect with shoppers, and potentially even nudge them to click that Add to Cart button.
Creative content and copywriting can be powerful assets when trying to engage with your audience.
If you feel like comedy is off-brand or inappropriate, try to create relatable content in the voice of your target audience. Conversational copywriting can help you engage with impulse shoppers to sell your products.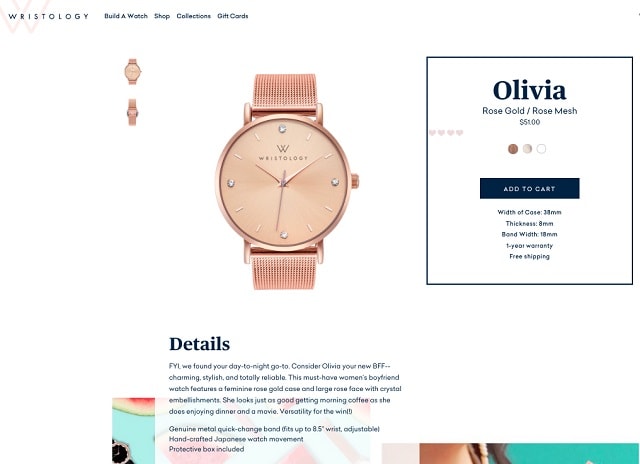 5. Make the checkout process a breeze
If someone is impulse shopping, getting them to act on that spontaneity and put an item in a cart is half the battle. After that, you want to make it an effortless process to finish the transaction.
First things first, when it comes to checkout, do not force customers to sign in or create an account to complete a purchase.
Make the process fast and easy by including a guest checkout option.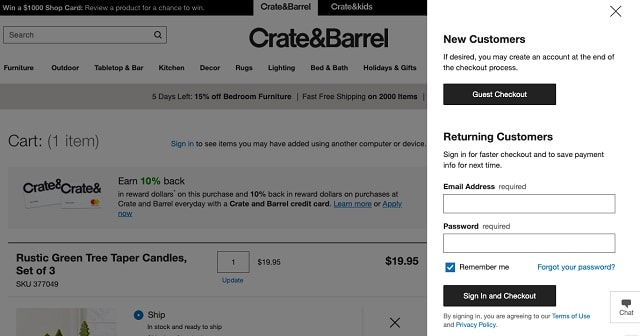 Another valuable tool to implement in your checkout process is a progress indicator.
These interactive meters help shoppers understand where they are in the purchasing process. After all, distracted shoppers are liable to be interrupted any moment, so make sure they know they're almost done.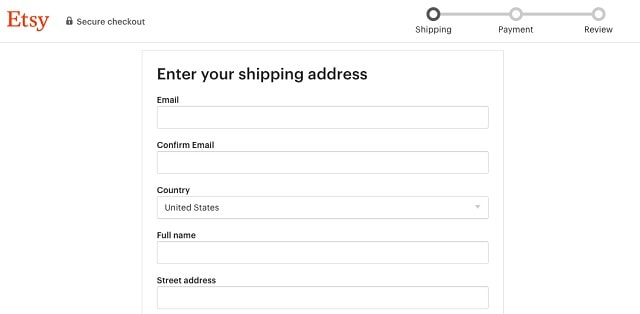 6. Offer different payment options
Someone who's impulse shopping might not complete the purchase if they have to find or get out their credit card. Alternatively, if they've been buying several holiday gifts, they might be reluctant to enter their payment information for an impulse purchase. In short, the last payment details can be a strong deterrent for a spontaneous shopper, forcing them to reconsider.
Rem0ve this potential hurdle by allowing additional payment options like PayPal or ApplePay.
These are often saved on a shopper's phone or browser, which offers them an easier route to buy the item.
7. Secure your website
Imagine the following scenario: you're shopping at a site you've never been to before. All of a sudden, in a moment of clarity, while typing in your credit card number, you think; "Wait, this is a new site… is it even secure?"
If you look up at the URL and see a little lock symbol, that thought can end right there, and you can continue on your merry way to more shopping.
However, if you don't see an HTTPS or another type of security indicator, you might leave.
Even impulse shoppers are savvy about online security.
To counteract security worries, purchase and install an
SSL certificate
and secure your checkout process.
As an added bonus, Google uses security as a ranking factor. So that SSL will not only bolster user trust, but it will also help move your site up in search rankings.
Related: 4 site security features every online business needs
8. Consider targeted promotions
Take a quick look at your analytics and see what days and times your site's traffic is the highest. If you're already seeing an uptick of visitors on times that might constitute impulse shopping (think late evenings or weekends), consider running targeted promotions during those times.
If you see a fair amount of traffic but not a consistently corresponding number of sales, promotions can make a big difference.
Turn those shoppers into customers with a discount or deal specifically geared towards them. You could also set up free shipping for orders placed over the weekend.
Of course, crunch the numbers to make sure any promotion is feasible within your pricing structure and profit margin.
A small incentive might be the tipping point needed when it comes to either closing or increasing sales with individuals who are impulse shopping.
9. Test your site for ease of use
A common website design mantra is to design your site like the user is either not web-savvy or drunk. (To prove this, a UX designer even offered a viral drunk website testing service).
We don't suggest opening a bottle of wine and A/B testing your site.
But you can still test to make sure everything works and it's as simple and straightforward as possible. Here's an exhaustive checklist of e-commerce elements and functionalities for high performance.
For those who want to integrate tools into your testing process, here are 18 free options to use in assessing your e-commerce website.
Remember, you want to aim for the easiest possible user experience so that anyone can get around (and buy) from your site before the impulse wears off.
10. Offer free returns
For retailers who still might feel apprehensive about targeting the impulse shopping experience, consider offering free returns. (First make sure it's financially viable to offer, depending on your product and price point).
With free returns, even if a shopper has morning-after buyer's remorse, they can still return the product without more of an investment.
Moreover, you always want a happy customer, whether they purchased after significant research and consideration, or on a whim during their lunch break.
Get your site ready for impulse shopping
Online shoppers love the ease of finding products from the comfort of their home, and the convenience of buying with their smartphones. When you throw a little impetuousness into the mix, folks are all the more likely to hit that purchase button.
Remember, as we approach the hectic holiday gift-giving season, more and more of your target audience will be shopping.
Experts predict that we'll see a significant increase in digital sales, and holiday shopping will start even earlier due to COVID-19.
Make your e-commerce site super easy to navigate and optimize pages for those visitors. If impulse shoppers represent a significant portion of the industry, that's valuable business you don't want to miss!