Business upgrades: Improvements every online business can make in 2018
I've lost count of the number of folks I've helped and coached over the past two decades. Over this time, several patterns formed when it came to running a successful website. While I can write about success stories and business upgrades for hours, today I'll share with you where many folks fall short.
We're talking practices, procedures — and just as important, mindset. These issues not only apply to websites, but also in day-to-day business communications and business methodology.
9 business upgrades for improvement in 2018
I won't bore you with the typical "new year's resolutions" article. Instead, let's cover the basics any business must embrace in order to dominate their market. Consistently — all year. Here are often underutilized business upgrades that can impact efficiency and your bottom line.
Get organized.

Steer clear of brochureware.

Review your branding.

Learn how to write better.

Complete a website audit.

Update your content.

Review your expenditures.

Develop a marketing strategy.

Look inward.
Ready to start 2018 off on the right foot? Take these business upgrades into consideration when starting off the new year.
1. Get organized
Utilize a calendar system to make notes and reminders, and stick with them. I can't live without these simple business upgrades for scheduling important tasks, follow-ups and the things I really don't want to do but must. Especially the things you don't like to do.
Including the tasks you don't enjoy helps to ensure they get done (whether you like it or not).
Speaking of calendars, start an editorial calendar to mark specific dates you can create targeted content for. Use holidays and special dates as an excuse to write a "how-to" article or a helpful checklist. Plan on two or three days to create one piece of quality content. This allows you time for research, editing and proofreading to craft something unique and valuable. Create white papers for certain times of the year that guide your customers on product-related topics or how to utilize your products or services.
2. Steer clear of brochureware
Brochureware websites do not impress. Rather than a business upgrade, "brochureware" is a website with a handful of pages with the basic information you would find on a brochure — nothing more. No content, articles or helpful how-to posts.
In other words, not so helpful. If you ever want a chance for relevant rankings on Google, time to start creating inspiring and useful content. (Oh yeah, visitors aren't impressed with brochureware websites, either!)
3. Review your branding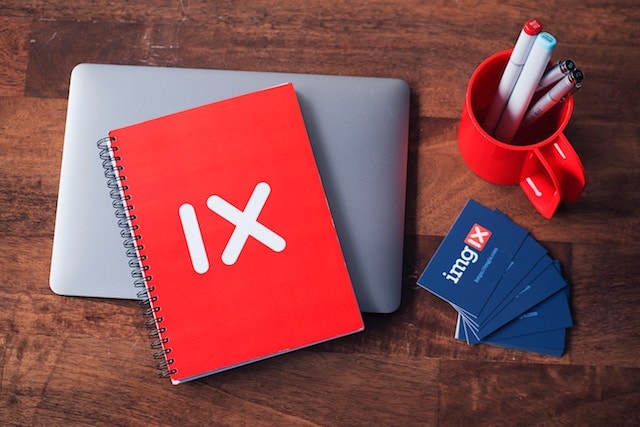 Many people underestimate and under utilize the power of branding. From your website logo, email address (you are using your domain name — like you@yourdomain.com — for email, right?), color scheme and personality to your social accounts.
Being consistent builds your brand.
Do every one of your social accounts have a consistent graphical approach and pallet? Are the graphics formatted for the precise layout of each social media profile and header? (Each one is slightly different you know.) You want folks to be able to go to any of your social accounts and know, at a glance, it is your company. That's branding!
4. Learn how to write better
From site content to your email communications, so much of online business success revolves around what and how you write — as in communicating as a professional with the written word. Get solid business upgrades by brushing up on business email etiquette.
Too many still underestimate the importance of communicating as a professional with their business email communications. While email may be viewed as informal, there is nothing informal about running a successful and profitable business.
5. Complete a website audit
Audit your site at least once a quarter — and once a month is better, from plugins to code to contact forms. Fill out all your forms to make sure they are functioning as they should. Place test orders. Do a link check to make sure any recent changes didn't cause any broken links. Perform a speed test to make sure any updates, additions or changes didn't slow things down. Make sure everything is up-to-date and working as it should.
6. Update your content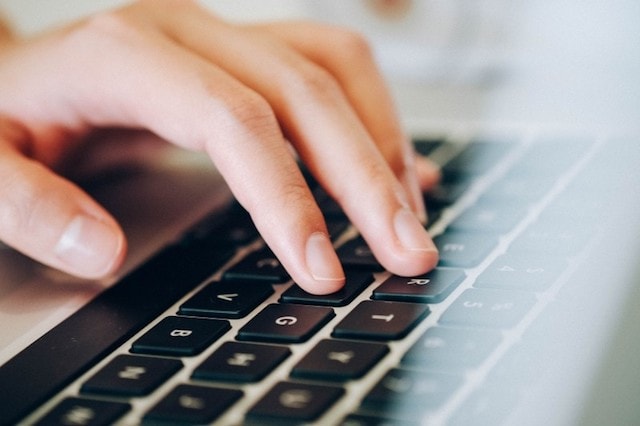 Review, modify, delete. Rinse and repeat. Not all content is evergreen and stands well to the test of time. Create business upgrades by removing obviously dated, no-longer-useful content, and then replace with up-to-date relevant resources.
When was the last time you updated your About page to reflect current activities, events and additions? Old content gives your site a stagnant appearance. If you refer to any statistical data or studies, seek out more recent data to replace it with. Nothing like referring to a 2012 study in 2018!
7. Review your expenditures
Find out what you need and don't need. Most folks will claim they are on top of this, but many are not. I'm guilty of this. I've paid for memberships and services that I used to frequently utilize and kept them active "just in case."
If you aren't using a product or service, discontinue or cancel your subscription.
Or if you are unsure if you need a certain service, ask the questions you need to find out if you do. Look at all the fees you are dishing out for your business and website, and then make sure they are the best fit and services you are benefiting from. If not, cancel or find a new provider.
8. Develop a marketing strategy
What is working and what isn't. You've heard the saying that insanity is doing the same thing over and over expecting different results, right? Most website owners get stuck in a rut and are not sure how to break out.
They know what they are doing isn't working as well as they would like, but they aren't sure what else to do. Sit down and put your strategy to paper. Then add that strategy to your calendar and stick to it!
Test and tune and review your analytics to see what is working and what isn't. Then, stop spending your valuable time on what isn't.
9. Look inward
Do not, for a moment, think you are done learning, or that knowing just enough to do accomplish the bare minimum will suffice. Online is the playground of rabidly competitive proactive netrepreneurs.
Knowledge is, in fact, power. Skills give you an edge. Action produces results.
You know where you need to improve your knowledge and skills. Embrace that and set out to take a class or buy that book! The day you rest on your laurels is the day your competitors pass you by.
Stay on top of business upgrades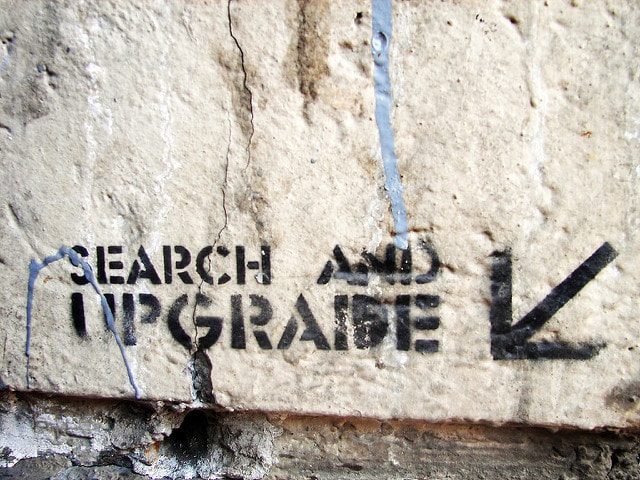 The difference between business upgrades or failure many times comes down to the basics and paying attention to details. Every website owner can benefit from embracing the above improvements. Your business cannot run itself and needs you to be efficient, organized and the best you can be. Sound like a plan? Good.