How to start an online store – complete guide
Let's jump right in.
Define your target customers
Without a properly defined target market, your sales and promotional efforts will suffer. Here's how to identify the people who are most likely to buy from you:
Identify key demographics
Start by gathering statistical data related to your audience:
Age
Gender
Marital status
Education level
Household income
Geographic location
If you're selling a business-related product, you might also want to list your customers' details, like the types of jobs they do and which markets they serve.
You can learn more about where to find existing research and when to do your own in this post.
Gather customer psychographics
It's also important to learn your prospective customers' lifestyles, goals, interests, and hobbies. Understanding these qualities helps you effectively target your products to their needs.
Again, an online survey tool can be helpful in gathering this data, along with free market research from organizations like the Australian Bureau of Statistics, McKinsey & Co, Comscore and Think With Google Research Tools.
Finally, map out consumer buying behaviors and key influence:
Do your customers research products and services on mobile or desktop?
Do their friends' recommendations on social media sway their purchase decisions?
Try to see how your target consumers interact across all possible sales channels and touchpoints, including mobile apps, messaging platforms, and email.
The more you learn about what makes your likely buyers unique, the more targeted and effective your content will be. For an introduction to psychographic research, read this post.
Decide what you're going to sell
Choosing a unique product that stands out from all the rest is important.
But how do you know if people actually need or want to buy it?
Start by asking people that you know, such as family and friends. Here's what to ask:
Do they like your idea? If so, find out what features would be most appealing to them.
Is there anything about your product idea they would change?
Ask about their ideal customer experience. What would make it shine (eg free shipping, guest checkout)?
Would they be willing to pay full price for your product? What do they think it's actually worth?
Have they bought similar products elsewhere? What did they like or dislike about both the product and buying experience?
Gathering this kind of feedback is an excellent way to refine your product before selling it online.
You can conduct casual research by speaking with friends and family in person to gather qualitative insights, or by setting up a quick online survey.
SurveyMonkey has a monthly subscription service that you can use to survey friends, family and visitors to your website, to better understand who would or is buying your products right now. Google Forms also enables you to set up survey forms, and is free to anyone with a Google account.
Related: How to get feedback from customers
Where will you get the products for your online store?
Once you've narrowed down the products that you'll be selling, you need to decide how you're going to source and physically store them. There are many options for first-time ecommerce entrepreneurs.
Sell existing inventory online
If you own a retail store, you can use it as a place to store inventory until your ecommerce business grows.
Use dropshipping to start without inventory
Many first-time ecommerce entrepreneurs start with no physical inventory.
Through a process called dropshipping, you can act as a wholesaler of products that you curate on your site. Orders are shipped by the manufacturer directly to your customers.
Learn more about dropshipping in Australia in this excellent post.
Create and ship your own products on-demand
If you currently sell crafts, custom t-shirts or artwork on sites like Etsy, consider driving those customers to your own website after your first sale.
Include a business card or coupon in their parcel that promotes your site's URL, and offers a discount on their next purchase.
That way, you keep 100% of the future profits from repeat buyers. It also enables you to build a stronger relationship with those customers.
The beauty of these businesses is that you only need to create and ship what people order. Be clear about how long a customer can expect to wait for the product, though, so they won't be disappointed.
Related: The smart entrepreneur's guide to product design
Offer a monthly subscription service
Another way to manage your product inventory as a new ecommerce business is to sell a subscription-based service. You only need
to store and ship the units you've already sold in advance each month or quarter — depending on your business development model.
One example of this type of business is TeaBox, a tea subscription service that ships vacuum-packed tea leaves from its facility in India's West Bengal.
A note on unit economics
Ensure that whatever products you choose to sell will be profitable for your business, and evaluate your unit economics, meaning your direct costs versus the revenue you'll generate on a per-unit basis.
For example, your product costs will need to include fixed costs such as:
An SSL certificate to secure your site for payments (included with GoDaddy's Online Store builder)
Hosting costs
Annual domain registration fee
Business email account
Paid themes, plugins, extensions or add-ons for those using WordPress
Payment gateways and credit card processing fees
Advertising
Inventory management
Shipping fees
Packaging supplies
All of these need to be figured into what you charge for each product. If the cost per unit ends up too high or the profit margins are too small, look at selling products that have a higher profit margin.
Read this post for a quick tutorial on how to set prices for product, from estimating production costs to setting profitable markups.
Choose a business type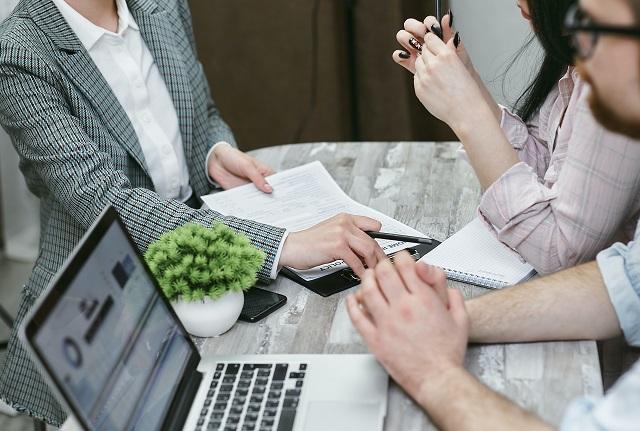 Another important task is choosing the type of legal entity that makes sense for you. Establishing your legal identity from the outset could save you trouble in the long run, as it:
Protects your personal assets
Potentially lowers your taxes
May help you more easily secure business loans/funding
Keeps your business and personal credit scores separate
Not sure what type of business structure will fit your business? Here are some of the more common options:
Sole proprietorship
A sole proprietorship is an unincorporated business with a single owner who pays personal income tax on profits earned from the business.
Most small ventures start here, since the costs are relatively low and it's fairly easy to change later.
The owner is also able to keep all of the profits for themselves.
One disadvantage of this structure is that you are fully (personally) liable for your business debts — there's no separation between your personal and business finances. You're also taxed at a higher rate as an individual compared to a company.
Partnership
Partnerships are a good option for new businesses, as they are low-cost to set up and run. Each partner reports his or her share of the business income via an individual tax return.
However, be aware that partners are liable for both the profits and the debts of the business. It's also easy for business partnerships to fall apart, so you'll want to be sure that you've prepared for this possibility before going this route.
Partnerships are governed by the laws of your state or territory. Some State Partnership Acts were determined as early as 1891.
Company
A company is a separate legal entity from you. It has at least one shareholder (owner) and one director (who runs the business). Income and losses belong to the company.
The advantage of this structure is that tax rates are lower for companies than for individuals. Also shareholders can provide access to more funding for growth.
One drawback of this structure is that it can be expensive to establish and maintain, as it has complex reporting requirements. A company must have its own tax file number and profits shared with shareholders are taxable.
There's also a learning curve required to meet the regulations of the Corporations Act 2001.
But if you've chosen the sole trader structure and feel limited by the options for raising funds, moving to a company structure could be beneficial.
Trust
With this structure, your business or businesslike activity is managed by a trustee for the benefit of others (known as the beneficiaries). A trustee is responsible for dealing with the trust, including lodging returns, distributing income or losses to the beneficiaries, and overseeing the payment of debts.
A trust is obligated to exclusively benefit the beneficiaries.
The advantage of a trust is that it provides asset protection and limited liability. It also offers tax flexibility.
The downside is setup is expensive, as a formal deed is required. are annual administrative tasks required. You may have tax penalties if the trust keeps profits for its own use.
Now that you've identified your customers, your products and the type of business structure you'll use, it's time to move on to building out your online store.
Build your online store
At a minimum, to launch your online store you'll need:
An attractive site with payment processing
Built-in shipping capabilities
Compelling text and imagery
How much you spend on these items depends on your budget and your comfort level with doing some of the work yourself.
Select and purchase a domain and business name
When choosing your domain name, aim for something that is short, memorable and marketable. This domain name generator can help you find the right name for your ecommerce store.
If you can't find what you want with .au or .com.au, take a look at the newer domain extensions. You could use .shop or .store for general ecommerce or get more specific with .jewelry, .clothing and more. (Complete list here.)
Get a do it yourself (DIY) store builder or hire a web designer
Building a digital store no longer requires any special skills. Truly.
There are many easy store builders available today, including GoDaddy's (which has a free trial).
Most come with a variety of design templates and hosting for a monthly fee. (Hosting is what makes your website visible to people the world over.)
You could also hire a web designer on one of the many service sites (eg Upwork, Fiverr) to complete all or just some of your site for you.
Check out the table in this article for a side-by-side cost comparison of building an online store yourself or having it built for you.
Create categories for your products
It's important to organize your store's offerings to make it easy for customers to find what they want — especially if you have a number of different items for sale.
This requires a little thought. You can start by grouping your products into logical categories.
Make your products easy to find
Build a map of your product categories for easy and quick navigation. It's similar to how you'd set up items for customers to find easily in an actual store.
The image below is a example of the categories you could include in an online clothing store.
Visit some larger sites, along with your competitors' sites, to see how they group their products. Then, copy or adapt what you like best about their product categories.
Once that process is complete, you'll need to convince customers to click on an item, add the product to their cart and check out.
Write compelling product descriptions
People want to see what your products look like and understand their benefits, before clicking "Add to cart."
Be sure to include detailed product descriptions and photos in your store.
Details can make or break a sales transaction. Since you don't have a sales clerk to answer your customers' questions on a website, start by thinking of all the questions they might ask that person in-store.
For example, what does it do? What's it made out of? How is it used?
If you opt for GoDaddy's Online Store, it will automatically create product descriptions for each of your products (that you can, of course, tweak).
Their online store builder also automatically creates:
Instagram and Facebook ads for you
Customer service messages based on your previous conversations with that client
That's a few time-consuming tasks you can cross off your list!
Upload enticing product photos
To convert a browsing customer into a buyer, your products must have quality photos. If it's in your budget, consider investing in a
professional photographer.
Not only do you want to provide customers with beautiful shots of your products, but you also want to help them envision what the product might look like on them or in their home.
You can learn how to take good photos yourself (and when to hire a pro) in this article.
Whether you choose to hire professional writers and photographers or do it yourself, you must budget for the time and/or money required.
If you decide to hire out, get quotes from a few people and ask for customer testimonials to ensure their services will meet your standards and budget.
Select products to feature
Next, you'll want to highlight your best products on your home page and elsewhere on your site.
Two of the most common product categories for these are "Bestsellers" and "New Arrivals."
Showcasing those items on your home page and on product category pages will help you increase sales. It will also help draw attention to new items for returning customers.
Be sure to:
Include items that have a big profit margin or to sell off excess inventory.
Gather ratings and reviews of your products for a few weeks or months, then highlight those with the highest ratings.
Look at your site analytics to find the most often-used search terms on your store. Featuring those items on the home page will help to close those sales faster.
Look at your Google AdWords account and identify the best-converting product search terms.
To keep your site fresh for repeat shoppers, you must change your featured products on a regular basis. If you've built a store using GoDaddy's Online Store, you'll find it easy to manage your featured products.
Decide where to feature those products on your site
Your store's home page is a good place to start when featuring hot new products. It's often the first place that new and returning shoppers will land on your site.
Featuring hot products on the home page sends buyers directly to them, without making them search.
You can feature your best products vertically, horizontally or place them in a slide show. Regardless, make sure the placement is highly visible.
You can also place featured products on category and product pages to up-sell (when the customer buys a more expensive version of the product) and cross-sell (when they buy a product that goes with their purchase).
For example, you might place a few pairs of jeans on a sweater product page. Or place thumbnails of more expensive handbags on the product page of a mid-priced bag to try and up-sell a customer.
You can even take advantage of your "thank you" page, which appears after a customer has completed a purchase.
Experiment with different tactics to uncover the most enticing ways to get customers to click "add to cart" and check out quickly.
Define your refund and return policy
Clearly post a refund and returns policy on your website and prompt users to read it before they make a purchase.
This may help you avoid any costly consumer conflicts of interest in the future.
Your customers should be able to easily understand what you need them to do when returning an item and know your criteria for deciding whether a return will be accepted.
Create your privacy policy and terms of service (TOS)
Speak with a lawyer as you develop this policy, and ask them to help you to craft your terms of service, which is a legal document that outlines the terms and conditions for customers who use your products or services. It will protect you if any legal issues arise down the line.
Your privacy policy and TOS must be visibly posted on your site and should explain what you do with your customer's information.
Be honest and state exactly how you will manage, distribute, and use customer information to build trust.
Set your security policy
Your security policy should detail what you do to protect your customer payment information. Find an ecommerce platform that uses secure servers with SSL and explain to customers why it's necessary. Also, be sure the platform is verified by a third-party security service.
The more information you can provide, the greater assurance you'll give your customers that you're being careful with their sensitive data.
There are many sources of refund/return, privacy, TOS and security policies online — just do a search, then edit them to suit your venture.
Find a payment provider
The key to closing an online sale is to provide a fast, safe checkout and payment experience.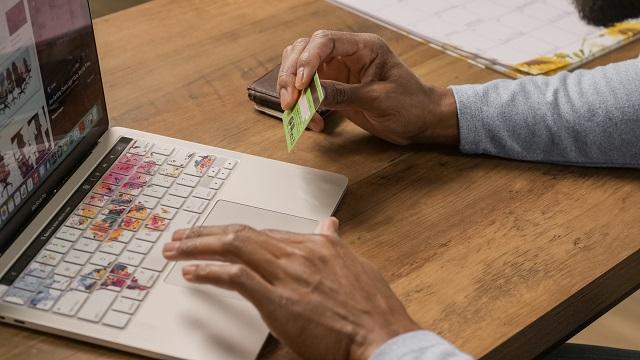 Some platforms offer built-in checkout and payment processing tools.
For example, GoDaddy's Online Store comes ready to accept payments made with all major credit cards, Apple Pay and Google Pay. As mentioned before, the builder includes an SSL certificate, to help keep your customers' private banking details from being stolen.

When evaluating options, you'll need to consider:
Does the platform's merchant account accept all currencies and come with SSL encryption
What forms of payment can you accept through your account? Credit cards, personal checks, wire transfers, or money orders?
How about PayPal or Stripe?
Does your platform offer a payment gateway to verify, approve, and process charges in real time?
Does it integrate with your website's existing platform?
Do other merchants like or complain about the platform's checkout and payment experience?
Review all your options and ask the platform provider about the associated transaction rates and processing fees.
Payment process
Next, you're going to set up your payment options. A smooth, swift checkout process will set you apart from your competitors.
According to 99 firms, "30% of shoppers will drop the purchase if they have to fill out their credit card information again, while 25% will do so on having to re-enter shipping info."
Many people prefer sites that save their purchase information so they can check out faster.
Do your research to ensure the platform you're using offers a robust set of tools. Reading ecommerce product reviews will help you to find the right platform for your business.
Related: 5 tips for adding an ecommerce shop to your brick-and-mortar business

Collecting sales tax
Except for most basic food items and some education courses, medical items and childcare services, GST must be charged on everything sold in Australia (list of exemptions here).
You need to register for the GST if:
Your business has earned (or will earn) $75,000 per year or more (gross income minus GST)
Your nonprofit earns more than $150,000 per year (gross income minus GST)
You provide travel services via taxi, limousine or ride-sharing companies like Uber. This is compulsory, regardless of how much you earn.
If you need to claim fuel tax credits. You can claim fuel tax credits for any taxable fuel you use in your business.
Businesses with turnover below the $75,000 threshold may still register for GST voluntarily if they choose. This allows them to claim tax credits on purchases they need for their businesses.
GST-registered businesses are required to submit business activity statements (BAS) on a regular basis. But don't worry, the Australian Taxation Office (ATO) will automatically send you a BAS when it's time for you to file.
Set up shipping or pickup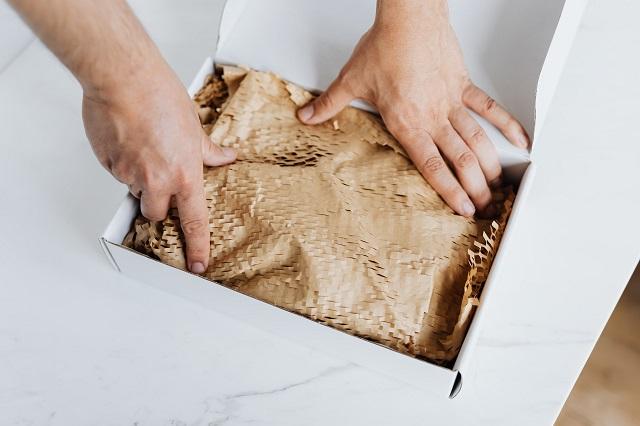 Next up, it's time to set up your shipping options. You'll want to consider the following:
What carriers will you offer and what are the handling fees?
Will you be shipping based on weight and location or will flat rate work for you?
Do you plan to ship locally, nationally or internationally? Or all three?
Shipping is built into GoDaddy's Online Store — all you need to do is select which types you want to offer:
Free shipping with a minimum order amount
Flat rate
Percentage per order
Weight-based shipping
Carrier calculated
Local delivery and in-person pickup options are available as well with Online Store. For more information on how to set up shipping options in GoDaddy's Online Store, take a look at this help guide.
As you set shipping costs for your ecommerce site, remember that the price will affect how many people complete their purchases.
When you can afford it, free shipping often pays off in more orders.
Launch your online store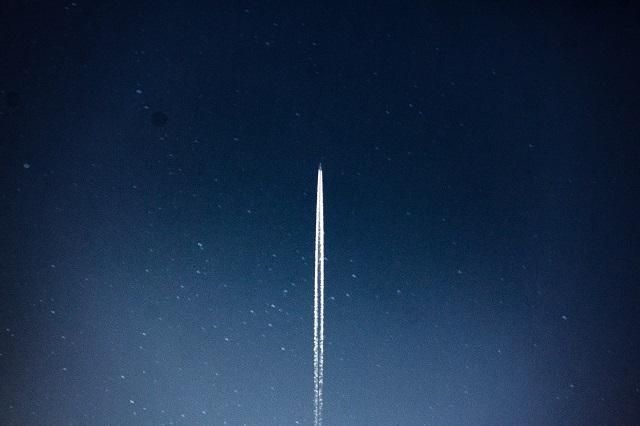 The final step before you launch is to make a plan for keeping your customers happy and their data safe and secure.
Make a customer service plan
Here are a couple of key questions to answer before you officially launch your online store:
How will you send your customers their shipping confirmations?
How will you handle phone and email inquiries?
Will you have a separate business phone line?
When and how will you answer social media questions and comments?
In all cases, you'll have better results if questions and problems are quickly resolved. Nothing turns off a customer like a social media complaint that the business is slow to respond to.
It will save you time and effort to include a list of frequently asked questions (FAQ) on your store. It's also a good idea to create  half a dozen email responses such as:
Thanks for your order
Order shipped
We've received your return
Order refunded
If you use GoDaddy's Online Store, the tool will automatically create responses suited to the customer's comment.
Related: 9 customer service skills no business can do without
Don't forget to test before the launch
Once your ecommerce store is filled with dazzling product photos and tantalizing descriptions, you'll want to test everything before pressing Publish.
You don't want to launch your site, only to find that there's a problem.
Here are a few suggestions of tests you'll want to run before launching your store:
Functionality testing: This involves checking that all website features and functions work correctly, including forms, links, buttons, images and videos. To test them, simply click all the links and fill out and submit the forms.
Cross-browser testing: Testing the website on different web browsers to ensure it works well and looks the same on different browsers.
Usability testing: Have friends or family test out the new store to ensure it's easy to use and navigate.
Mobile responsiveness testing: Test your website on different mobile devices to ensure it looks and functions well on mobile devices.
Content testing: Check your website's content for accuracy, readability and relevance to your target audience.
This way, you can identify and fix any issues before launching your web store, resulting in a more successful grand opening.
Once everything looks good, you can Publish with confidence and focus on getting people to your store.
Promote your new store
Your site is live! Now you'll want to attract customers to your online store. Let's take a look at tools that'll help drive customers to your store.
Social media
If your brand caters to Gen Zs or Millennials, it's critical to have a social media presence to drive traffic to your website and boost your sales.
One way to do this is to directly list your products on social media stores. You can sell products directly from LinkedIn, TikTok, Facebook, Instagram, X (formerly Twitter) and Snapchat.
But, listing your products on your social channels is only one piece of the puzzle. It's vital to use social media as a free way to:
Personally connect with customers
Build buzz about your latest products
Getting it right is essential.
Whether a customer's experiences are good or bad, your business's social profile is a place where they can go to engage and share their feedback about the products they use. The one-on-one interaction can also give incredible insight into what you're doing right, and what needs improvement.
Advertise your website
Once you've created your seasonal or feature product promos, contests, and discounts, it's helpful to drive traffic to them through online advertising. Here are some of the biggest paid marketing channels that small business owners use.
Facebook and Instagram ads
Facebook and Instagram offer a host of image-based and video-based ad placements that you can target to your customers' demographics, geo-location, and psychographic interests. The ads can be bought on a pay-per-click or cost-per-thousand (CPM) basis, as well.
Visit the advertising solutions pages for Facebook and Instagram to learn how to get started.
Google Ads, Network and YouTube
Google Ads is a pay-per-click advertising platform that businesses use to target people who search on Google. You need to specify the search terms you want your ad to show up for and write ads that will appear on those search engine results pages (SERPs).
Ads on Google's ad network and on YouTube can be targeted in a similar fashion. You can also place display (image) or video ads on these sites as well.
Ad pixels
To track your ad campaigns in your website analytics tool, and via an advertising platform like Google, Facebook, or Instagram, you'll need to install an ad pixel on your ecommerce website.
It's basically a tiny snippet of code that you add to your site to:
Track customer sales conversions
Get more from your advertising efforts
Re-target customers after they've seen one of your ads on a specific site
You can learn more about how retargeting works in this article (4-minute read).
Search engine optimization (SEO)
Search engines are still one of the leading sources of traffic for any ecommerce website. That's why it's critical to be sure your website talks to search engines. To make sure your online store is easily found in search engines, review this easy SEO beginner's guide.
Summing it all up
Once you've planned everything from customer targeting to finding the right online store-building platform and marketing strategies, you can launch your online store with confidence.
Be sure to stay on top of sales tax collection laws wherever your products are sold and shipped. Likewise, regularly update your home page and product pages with seasonal or hot new products to keep your site fresh for returning shoppers.
When you engage with customers on social media and on product review pages, be helpful and respectful of their product complaints and needs. We wish you great success as you launch your new online store, and invite you to come back to this blog whenever you need helpful tips on how to grow your business.
This post should not be taken as legal or financial advice. Always consult legal, financial and other relevant professionals before making business decisions.
Frequently Asked Questions
How much does it cost to start an online store?
The price to start an online store will vary greatly depending on the type of company that you own. A small business can expect to spend anywhere between $1000 to $10,000 to launch their store, depending on the complexity of their business. An online store through GoDaddy starts at AUD $26.95 per month.
Check out the table in this comprehensive guide to what it costs to build an online store in Australia.
Is creating an online store worth it?
Creating an online store can be a great way to start a business, but whether it's worth it or not depends on several factors. Let's take a look at some of those below:
Some benefits of creating an online store include:
Increased reach: An online store allows you to reach a wider audience beyond your local area, potentially increasing sales.
Lower overhead costs: An online store can be cheaper to run than a brick-and-mortar store, as it doesn't require rent, utilities or staffing costs.
24/7 availability: An online store is open 24/7, allowing customers to shop whenever they want, which can lead to increased sales.
Easier to enlarge: An online store can be easier to scale than a physical store, as you can add new products, categories or features with relative ease.
However, creating an online store also comes with some challenges, including:
Competition: With so many online stores out there, it can be challenging to stand out and attract customers.
Technical expertise: Building and maintaining an online store requires some technical expertise, which can be a barrier to entry for some business owners.
Promotional costs: To attract customers, you'll need to invest in marketing and advertising, which can be expensive.
Shipping and logistics: If you sell physical products, you'll need to figure out shipping and logistics.
What is the average ecommerce store profit?
Generally, a 10% net profit is considered to be an average profit for ecommerce stores.
How can I create my online store?
To create an online store, you'll first need to choose a platform (like GoDaddy's Online Store), add your products, create your product pages, customize your ecommerce site template and features, configure your tax settings, setup your payment and shipping options, test your site, then launch your online store.
Image by: Photo by Pablo Heimplatz on Unsplash